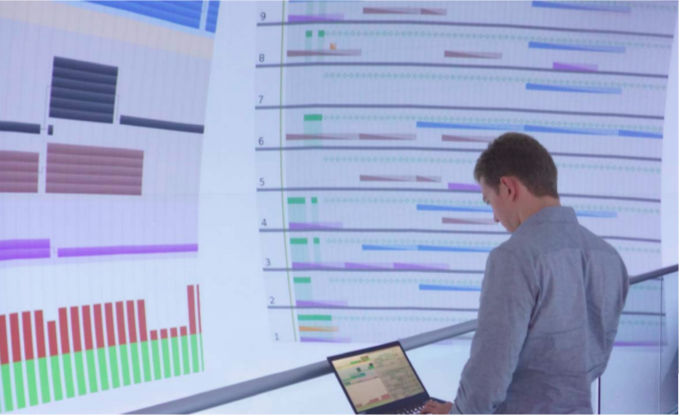 Education
| | | | |
| --- | --- | --- | --- |
| PhD | Human-Computer Interaction | University of California, Santa Barbara | 2012 - 2017 |
| BS & MS | Computer Science | University of California, Santa Barbara | 2007 - 2012 |
Personal Mission
To help software live up to its fullest potential. To empower end users with architectures that avoid glass ceilings on self empowerment. I believe that many aspects of computing are more rigid, self-defeating, and esoteric than they would otherwise have to be.
When given an origami construction,
 you can learn to build your own by unfolding.
  Software should work like that.
My research towards this goal
Skills
First-Principals Problem Solving
C++
Java
Smalltalk
OpenGL
Windows
Linux
Android
Interactive Systems
Embedded Systems
Serialization
Runtime Reflection
Metaprogramming
Object-Oriented Design
Functional Programming
Work Experience

Four-Eyes Lab

Graduate-Student Researcher

2013 - 2017

Visualization tools and frameworks for real-time interaction with very large graphs.
Computer security simulations.
Situation-rooms with surround displays.


Google Inc.

SWE Inten

June - Sept 2013

Built a service for team members to browse and analyze their machine-learned models to gain insight towards classification improvements.

Google Inc.

SWE Intern

June - Sept 2012

Simplified the interaction between teams over a co-owned resource by automating the safe synchronization of two overlapping data models.

U.S. DoD

Research Intern

June - Sept 2010

Data analytics tools.
Issued TS clearance.
Full Resume (PDF)
Misc
Contact: